Lorenzo H. Zambrano Prize
---
Homage to Great Talents
In addition to recognizing the best contemporary projects, every year CEMEX also recognizes the body of work of an architect or engineer whose contributions in the world of construction have been valuable and left great lessons to society. From 2001 to 2013, the award was called Lifetime Achievement Award, beginning in 2014, in honor of Mr. Lorenzo H. Zambrano, a visionary man who lead the company for decades, the award is converted into "Lorenzo H. Zambrano" Lifetime Achievement Award.
Roberto Meli Piralla
Lorenzo H. Zambrano Award acknowledges Engineer Roberto Meli Piralla's career path and his valuable contributions on seismic building codes, which are replicable not only in Mexico but also worldwide, as well as his support in other construction projects such as Mexico City Metro System.
Engineer Roberto Meli Piralla was born in Italy in 1938 and graduated from The National Autonomous University of Mexico (Universidad Nacional Autónoma de México, UNAM) where he obtained his Engineering Doctorate.
His service vocation is incomparable, pursuing the preservation of vital structures such as Mexico City Metro System, the Angel of Independence Monument and many others of extraordinary transcendency, which are a testimony of his dedicated work in every project.
His exemplary commitment has conferred him multiple awards, such as the honorary doctorate degree in 2019 by the UNAM.
CEMEX is honored to pay tribute to Engineer Meli Piralla and we are glad that he has accepted the 2021 Lorenzo H. Zambrano Award.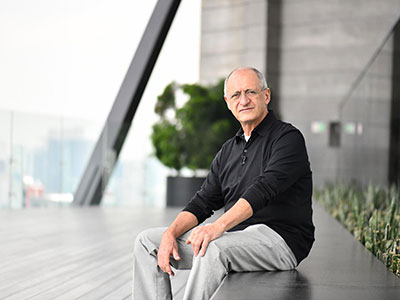 Benjamin Romano
This year the Lorenzo H. Zambrano Prize recognizes the career of Architect Benjamin Romano for his outstanding trajectory in contemporary construction based on structures and construction processes that support the preservation of the natural environment and allow flexible spaces.
Architect Benjamin Romano was born in Mexico City and studied at the Universidad Iberoamericana.
During his professional training, he worked calculating structural moments.
His university training, combined with the early understanding of constructive structures and processes, as well as his continuous learning of the trade through teaching, are clearly visible in his projects, which have earned him international recognition, such as the Gold Medal in the XIV National Biennial of Mexican Architecture (2016), the Augusto A. Álvarez Award. Awarded for excellence in his architectural career by the FCARM Federación de Colegio de Arquitecto de México (2014), and the International Highrise Award - Torre Reforma Award as the Best Skyscraper in the World (2018).
His works include Torre Reforma, Kindergarten Monte Sinaí, Torre Bosques, Torre Chapultepec, Torre Tres Picos, among others.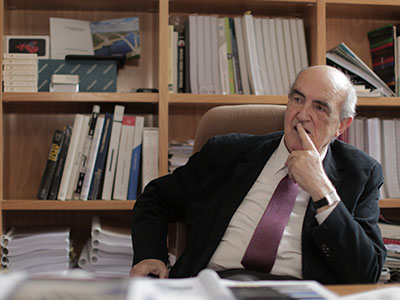 Javier Manterola
This year the Lorenzo H. Zambrano Award recognizes the trajectory of Ing. Javier Manterola, who has dedicated his professional life to the design, calculation, structuring, and construction of more than 200 bridges around the world.
Ing. Manterola was born in Pamplona, Spain, in 1936 and graduated from the Madrid School of Civil Engineers, becoming an efficient and innovative engineer who shares his acquired experience to benefit the construction industry.
Among the recognitions he has received are the Prize of the Chilean Chamber of Construction (2003), the Prince of Viana Prize for Culture of the Provincial Council of Navarra (2005), the Gold Medal of the Círculo de Bellas Artes de Madrid (2010), and the award from the José Entrecanales Ibarra Foundation (2017), which every three years recognizes a professional of international stature who has contributed significantly to the development of civil engineering.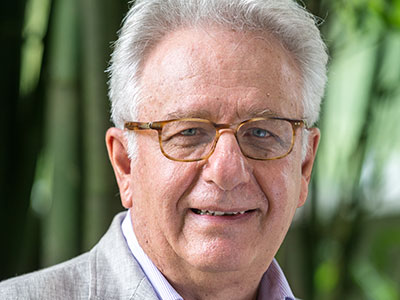 Architect Mario Schjetnan
The "Lorenzo H. Zambrano" Prize 2017 will be delivered to the Mexican Architect Mario Schjetnan to recognize his career and contributions to the well-being of society and the environment, as well as the promotion and support to the profession of Landscape Architecture. Mario Schjetnan is a Mexican Architect and Urbanist graduated from the UNAM in 1968; in 1970 he completed his Masters in Landscape Architecture with an emphasis in Urban Design in the University of California at Berkeley.
His work has been recognized with several prizes, among them the Sir Geoffrey Jellicoe Award 2015 of the International Federation of Landscape Architects (IFLA)".
Through his career he has transformed more than 1,000 hectares of public spaces, universities, corporate campuses and urban developments in the ZMVM, and has intervened in transformative and regenerative projects, among them is the rehabilitation of the Chapultepec Forest in its three sections.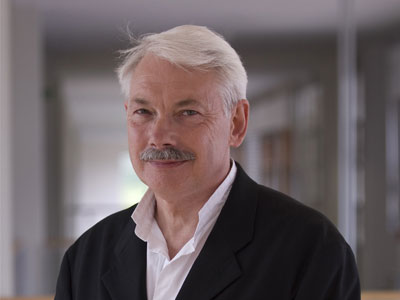 Peter Head
The Lorenzo H. Zambrano Prize 2016 will be given to the engineer Peter Head in recognition of his pioneering vision and remarkable achievements in sustainable urban planning, design and development. Peter Head is a Civil Engineer, he graduated from the prestigious British university Imperial College.
He has received numerous awards, some of them are The Royal Academy of Engineering's Silver Medal, The Coopers Hill Memorial Prize of ICE, Telford Prize ICE 2006 and The Prince Philip Award for Polymers in the Service of Mankind.
Among his projects stands out The Ecological Sequestration Trust, a charity which is bringing together the world's top professionals to enable regions to plan, design and implement projects, using inclusive low carbon urban-rural development models. He has also been named by the Guardian Newspaper as one of 50 people that could save the planet and he was cited by Time magazine as one of 30 global eco-heroes.
Peter Head - Lorenzo H. Zambrano Lifetime Achievement Award 2016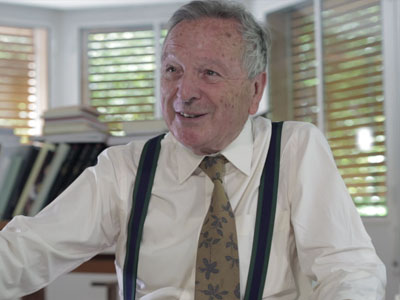 Rafael Moneo
The "Lorenzo H. Zambrano" Lifetime Achievement Award was given to the Spanish architect Rafael Moneo for his invaluable architectural work as well as his consolidated contribution to education and construction both among Spain and other countries.
Graduated by the ETSAM Architecture School in Madrid, Rafael Moneo (1937, Tudela, Navarra, Spain) has been awarded the highest recognitions in architecture, such as the Pritzker Price in 1996, and the Prince of Asturias Award for the Arts in 2012.
Outstanding among his work is the Expansion of the Prado Museum in Madrid, Spain; the Roman Art Museum in Merida, Spain; and the Columbia University Laboratories Building in New York, USA. An exhibit of Rafael Moneo's work will be at the Museum of Mexico City in 2016.
Rafael Moneo - Lorenzo H. Zambrano Lifetime Achievement Award 2015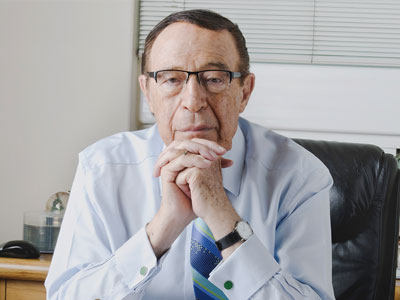 David Serur
With over 58 years of professional development, engineer David Serur engineering leads to the stomach. He understands that this is a science that remains because through teaching, students develop a particular interest in improving the area of his being and his surroundings, to constantly dream ideas into concrete realities. With always one foot on the social, David Serur argues that the mission of the engineer (his mission) is to materialize their thoughts and projects focused on reality and ideals of perfection, professional knowledge and concepts for developing talent.
"My professional work is rendered with a sense of high social commitment, have not only sought to transcend buildings, bridges, waterworks or large estate and tourism development. For me the essence of each work is on functionality, that works for the people who enjoy it and always be proud to have buildings that mark the development of our country."
David Serur - Lorenzo H. Zambrano Lifetime Achievement Award 2014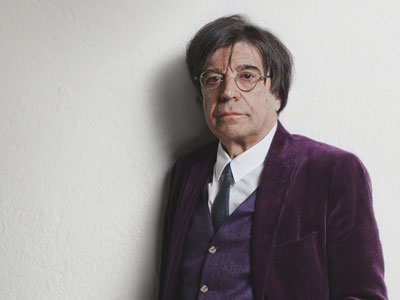 Carlos Ferrater
Noted Spanish Architect and Professor with more than 40 years of experience. The mind behind architectural projects for the U.P.C. and director of CEMEX's White Chair in Barcelona.
Academic elect of the Royal Academy of Belles Arts of Sant Jordi. Recognized as Doctor Honoris Causa by the University of Trieste.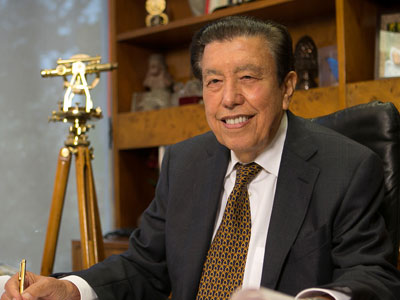 José María Garza Ponce
Began his career at 16 years old and has worked on several construction projects that have driven Nuevo Leon's industrial development and made a positive impact on its communities.
Some of his most remarkable work includes the Monterrey Industrial Park, Metrorrey's Line 2 and the Musuem of Steel's Oven 3. He recently worked on the Roberto Garza Sada Center inside the University of Monterrey and on the New Monterrey Soccer Stadium.
José María Garza Ponce - Lorenzo H. Zambrano Lifetime Achievement Award 2012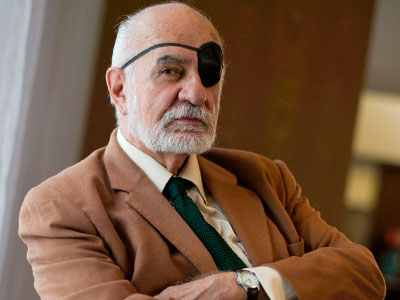 Carlos Mijares
Architech Mijares' portfolio includes a wide variety of constructions projects. His work has been the topic of many national and international publications. He has been recognized with several awards around the globe.
Carlos Mijares - Lorenzo H. Zambrano Lifetime Achievement Award 2011
---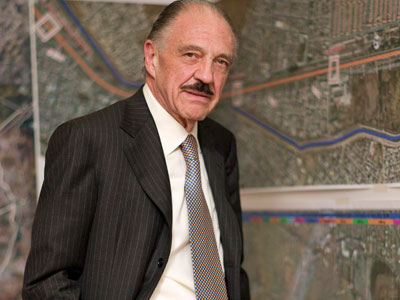 José María Riobóo
Con un gusto natural por la ingeniería civil a la que tanto ha aportado, el Ingeniero José María Riobóo Martin ha sido un constante precursor de innovadores usos y procesos para la construcción con elementos prefabricados y de concreto presforzado, perseverancia que le ha permitido a sus obras trascender su espacio físico para convertirse en soluciones estéticas, con gran funcionalidad, que crean ciudad y mejoran la calidad de vida de sus usuarios.
José María Riobóo - Lorenzo H. Zambrano Lifetime Achievement Award 2011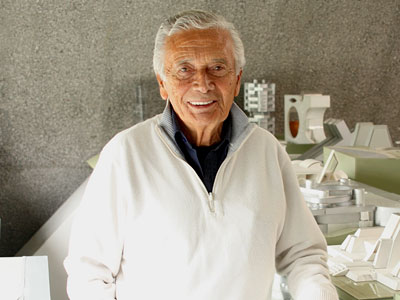 Agustín Hernández
With a timeless and revolutionary mindset, his passion and creativity led him to give unique and strong personalities to a great number of construction projects.