VIEW POSITION PAPER
Safely Supporting an Essential Industry
At CEMEX, we are fully committed to prioritizing the health and safety of our employees, customers, suppliers, and communities while enabling the construction industry to continue with its activities, which are essential to our society.
The construction industry keeps communications systems functioning, maintains critical transport infrastructure such as bridges and roads, repairs existing hospital infrastructure, creates new temporary emergency hospitals and healthcare facilities, and keeps society's basic needs such as water, energy, and many others functioning.
In times of physical distancing, the cement, concrete, and aggregates industries are inherently safe due to the low worker density they require. We have augmented this by implementing additional health and safety protocols.
You can read more about how construction is a safe and essential industry in our position paper.
A Message From Our CEO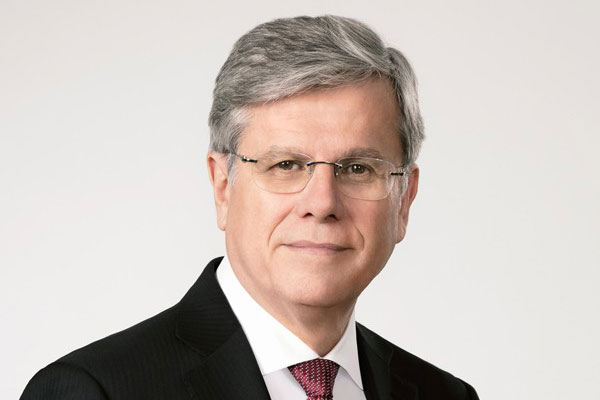 First of all, I hope that you and your families are healthy and safe.
The global COVID-19 pandemic is a social and economic phenomenon that is affecting all of us both professionally and personally.
For many years health and safety have been our top priority and that remains true during these challenging times. Due to the low worker density of the construction industry and our operations, we are naturally a safer working environment. We are reinforcing this by complementing our existing safety procedures with additional specific protocols intended to mitigate the transmission of COVID-19 and to further protect our employees, customers, suppliers, and communities. Our full-service digital platforms, like CEMEX Go, also play a pivotal role in our ability to safely serve our customers by reducing the need for physical contact.
The construction industry provides essential services for our society during and after the COVID-19 pandemic. We build critical infrastructure such as hospitals and roads and we help reactivate local and national economies by providing employment and developing communities.
All of us at CEMEX are giving it our best. You can count on us now more than ever.
Sincerely,
Fernando A. González
How we're here for you
We have implemented strict policies to keep everyone around us safe, but we are still able to support your business through safe, digital means.
Recurring customers that transact with us through CEMEX Go are encouraged to keep that as their main channel with us. CEMEX Go remains fully operational and is the safest, most efficient way to transact with us. If you would like to learn more about CEMEX Go, please visit: www.cemex.com/go.
Our sales force and customer care centers are also ready to support you with whatever you need.
Please be sure to check back as we will continue to update this page with all relevant information.
You can count on CEMEX Go at times like this to:
Manage Orders: Order multiple CEMEX products Modify or cancel an order
Manage deliveries with CEMEX Go Track: Request to hold or resume orders as needed Request to modify quantities during delivery Track from the plant to your job site
Manage invoices, payments, and documents: Search, filter and download invoices How we're keeping our customers, employees, and suppliers safe
In accordance with global, national, and local health authority recommendations, we have developed and implemented strict safety protocols throughout our operations. These procedures are designed to protect our employees, communities, and customers and limit the transmission of COVID-19. We will continue to update our processes and procedures to adhere to local and international regulations and strengthen our special protocols as required.
Our special contingency protocols include:
* Last updated date
How we're supporting our communities
We will continue working closely with the communities in order to understand their needs, particularly those groups that are more vulnerable to the current situation.
We are committed on Building Community Together and are acting on the following actions:
Strengthening health and hygiene behaviors in the communities
Permanent communication with community leaders and local organizations
Closely monitoring the evolution of COVID-19 to identify needs and support the most vulnerable
Collaboration with local partners for local support
To learn more about how we're collaborating with communities please follow our social media accounts.
Contact Us
We understand that this is an uncertain time for many of our partners, customers, and communities and want to support you where we can.
If you need to get in touch with us or have questions about products, services or deliveries please contact your local representative and we will be happy to help.